TecRec courses
All my TecRec courses are based on your individual performance and timing. In part, the courses require special waters, and here we coordinate. Or maybe you fancy doing your TecRec course in a special area? For example, I work closely with a real TecRec specialist in Andalusia . There are great dive spots, good logistics and a very nice, personal atmosphere.
To participate in a TecRec course, you should have an in-depth diving basic education and feel comfortable underwater. You don't have to be a high performance athlete for technical diving, but a certain physical fitness is absolutely necessary. Someone who is rarely active until never is active will quickly reach his limits when he has to pack into a Trocki and walk 300m from car to entry with a double-12 on his back …
The specific eligibility requirements vary depending on the course. Please look into the individual course descriptions.
Important: In order to ensure your learning success in the best possible way, you will receive additional materials from me in addition to the usual professional PADI materials.
More Accompanying German materials (Powerpoint charts, handouts, worksheets, tests, etc.).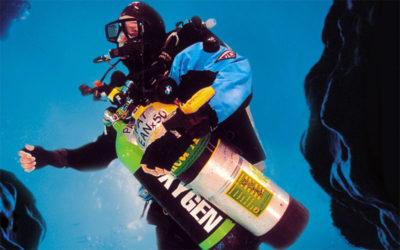 The Tec Deep Instructor course takes into account the challenging and challenging task of teaching a course in technical diving. This course prepares participants to run the Tec Deep Diver course.
read more